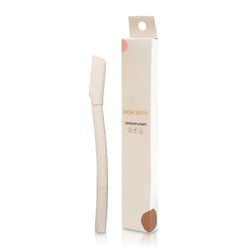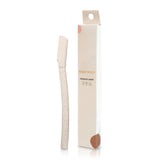 Dermaplaning is very safe and effective at removing dead skin cells and peach fuzz to leave dull skin looking brighter and softer.
Rich Skxn's dermaplaning tool will help the skin feel and appear smoother and even toned.
Your skincare products like creams and serums are absorbed into your skin quicker. You can achieve professional results in the comfort of your own home with this tool. It can help reveal healthy skin beneath dead skin cell layers in a matter of minutes!
It's safe to do at home as long as you use a safe technique.
Skin texture is smoother

Brighter skin

Quicker product absorption into skin 

Exfoliates to remove dead skin buildup and fine hairs

Environment friendly
One pack contains 3 razors
Select a purchase option to pre order this product