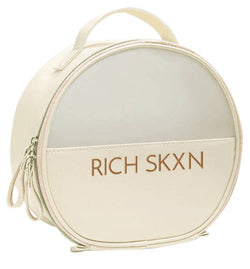 NEW! Limited edition Rich Skxn makeup & skincare bag.
Our custom made leather bag is perfect for holding all your skincare and beauty essentials. It features product compartments, 1 zip, handles, and a hook to hang the bag.
Perfect to stay organised at home and to take on travels too.