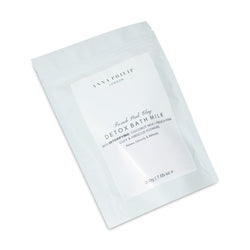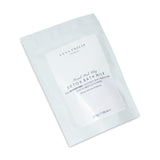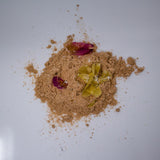 A natural luxurious bath milk made with coconut milk, french pink clay, fragrant essential oils and real hibiscus and botanical flowers.
Who is it for?
Perfect for all skin types, from Normal to Dry
For an indulgent and relaxing bath pour 3 - 4 scoops under warm running water. Sink into the bath, soak and enjoy.
For lasting and deep moisturising effect, use at least once every two weeks.
The Floral Milk Bath benefits are best enjoyed when the skin has been cleansed before use.
Each packet is intricately infused with organic botanicals and essential oils.
Hand-blended casein-free coconut milk naturally softens skin. Arrowroot, deeply enhances absorption and hydration.
Hibiscus flowers act as a powerful antioxidant and release natural alpha hydroxy acids that help to brighten skin.
French pink clay is rich in silica, which helps improve skin elasticity and cell renewal for supple, younger-looking skin.
The ultimate luxury relaxation and detox experience.

Ingredients
Warning: Luxury Bath Milks contain essential oils. Please consult a doctor before use if pregnant or breastfeeding.
Cocos Nucifera Extract (Coconut Milk), Maranta Arundinacea Root (Arrowroot Powder), Zea Mays Flour (Cornflour), Sodium Bicarbonate (Organic Baking Soda), Illite (and) Kaolin (French Pink Clay), Hibiscus Rosa Sinensis Linn (Hibiscus) Petals. Cananga Odorata Flower (Ylang-Ylang) Oil, Vanilla Planifolia Fruit (Vanilla) Oil, Rosa Centifolia (Rose) Oil, Rosa Centifolia Flower (Rose Flowers), Jasminum Officinale Flower (Jasmine Flowers) Lavandula Angustifolia Flower (Lavender Flowers), Chrysanthemum Sinense (Chrysanthemum Flowers) Zinnia Elegans Callus (Zinnia Flowers), Viola Tricolor (Wild Pansy Flowers) Myosotis Scorpioides (Forget-Me-Not Flowers), Tocopherol, Helianthus annuus Seed Oil (Vitamin E), Benzyl Alcohol.

Our oils are extracted from the edible seeds, cold-pressed and 100% unrefined, making for an indulgent elixir.