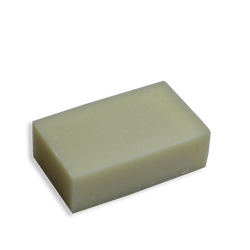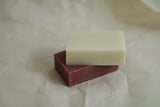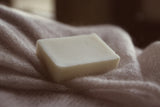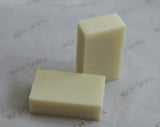 Let's say hello to softer skin for good. This delicate natural soap for sensitive skin reduces irritation with regular use. 
Perfect for the most sensitive skin and children. Made with hydrating glycerin and rosemary making it soothing, extremely mild and non-drying.
This product is made for those who experienced extreme itching, disturbed nights and red, flaky patches on the skin.
Who is it for? 
Normal to Dry skin
Why is it excellent?
Great for sensitive skin
Does not strip skin of natural oils
Anti-inflammatory, antibacterial, and antioxidant
Helps pH to reduce dryness
Key Ingredients
Saponified oils of sunflower, Coconut, Palm and safflower* (with retained glycerin), water, rosemary extract
How to use
Use with a washcloth, can be used on face and body.